Every Swiss mountain has to have a railway or cable car up it either on the outside: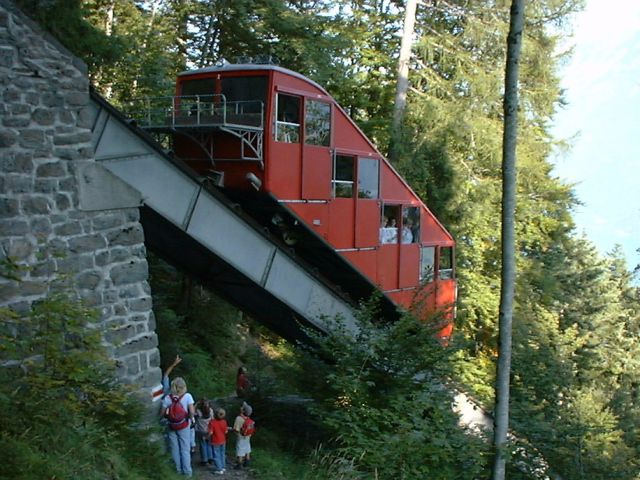 or on the inside if necessary: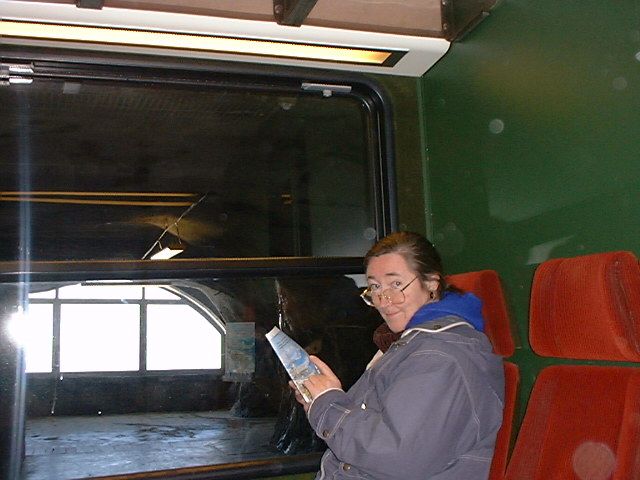 Climb out through that window in the background and you're half way up the North Wall of the Eiger!
But beer-wise even the Swiss admit it's Lager Hell: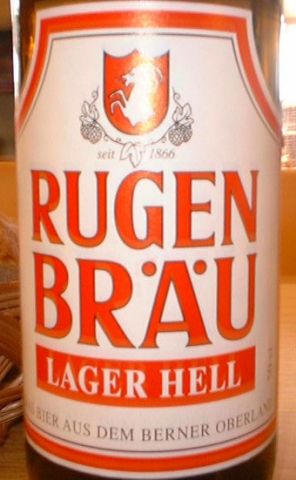 Direct your complaints here, where it is brewed:
They have a law:
"Vom 1 bis 7 Tag jeden Monats ist das Sammeln von Pilzen im Kanton Bern verboten!" "In Kanton Bern gathering mushrooms on the 1st through 7th of each month ist verboten. On the other days of the month you may collect a maximum of 1.5 Kg per person per day."
Why do Swiss cows have bells? Because their horns don't work. Every Swiss cow, sheep or goat wears a bell: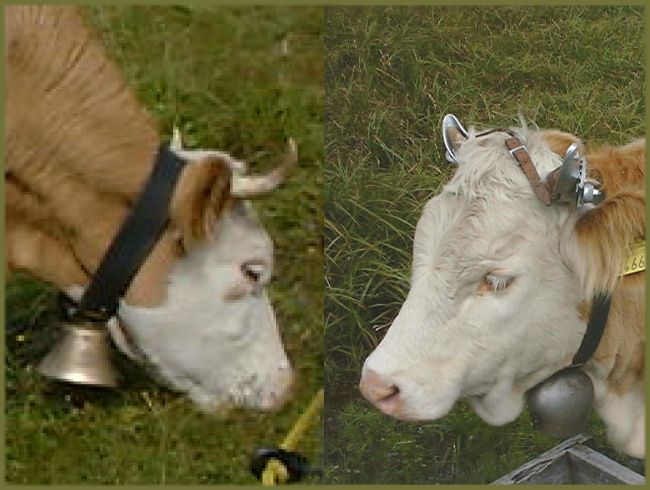 The horns of the one on the right are not working so badly that it has had a curious metal frame strapped to its horns. The tinkling of cow bells is a delightful accompanyment to any alpine walk.
They are very proud of their dialect. One of the cultural masterpieces dubbed into Schwiizerdütsch is ...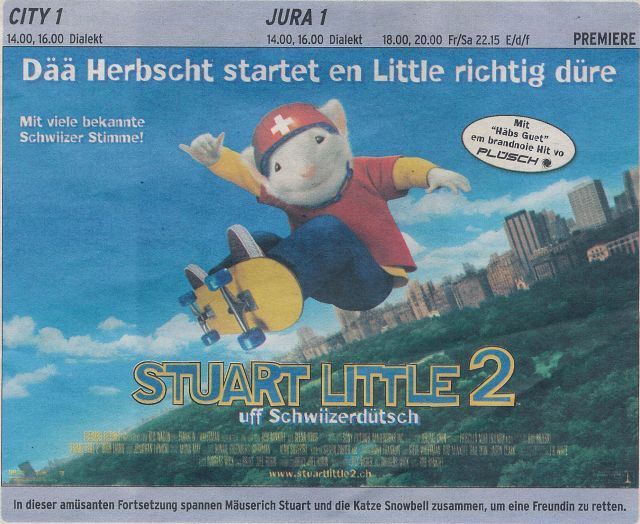 They call high German 'Schriftdeutsch' - written German - even when it is spoken!
The currency is so stable that coins minted in 1968 are still in circulation - these two are worth about £2.20 and 90p respectively. All the countries surrounding Switzerland have recently thrown out all their currencies and replaced them with Euros.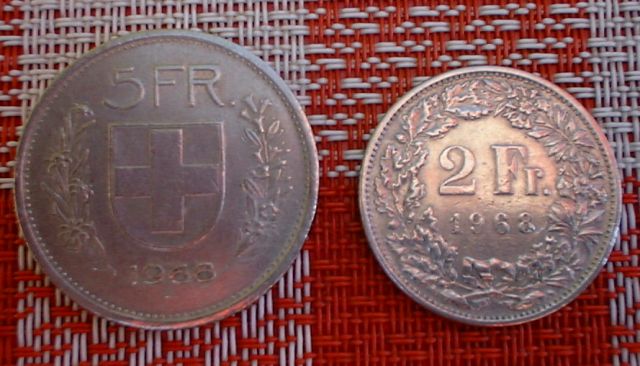 Flags are flown everywhere - national, kantonal or just of the commune: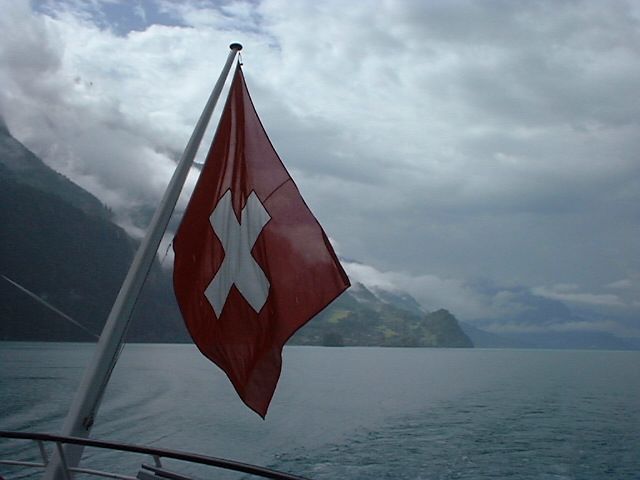 We passed allotments where every plot had a flag pole and many were flying flags.