Postcard from the USA to my big sister
It was only after we had made our booking with Cruise America that I came across this photo …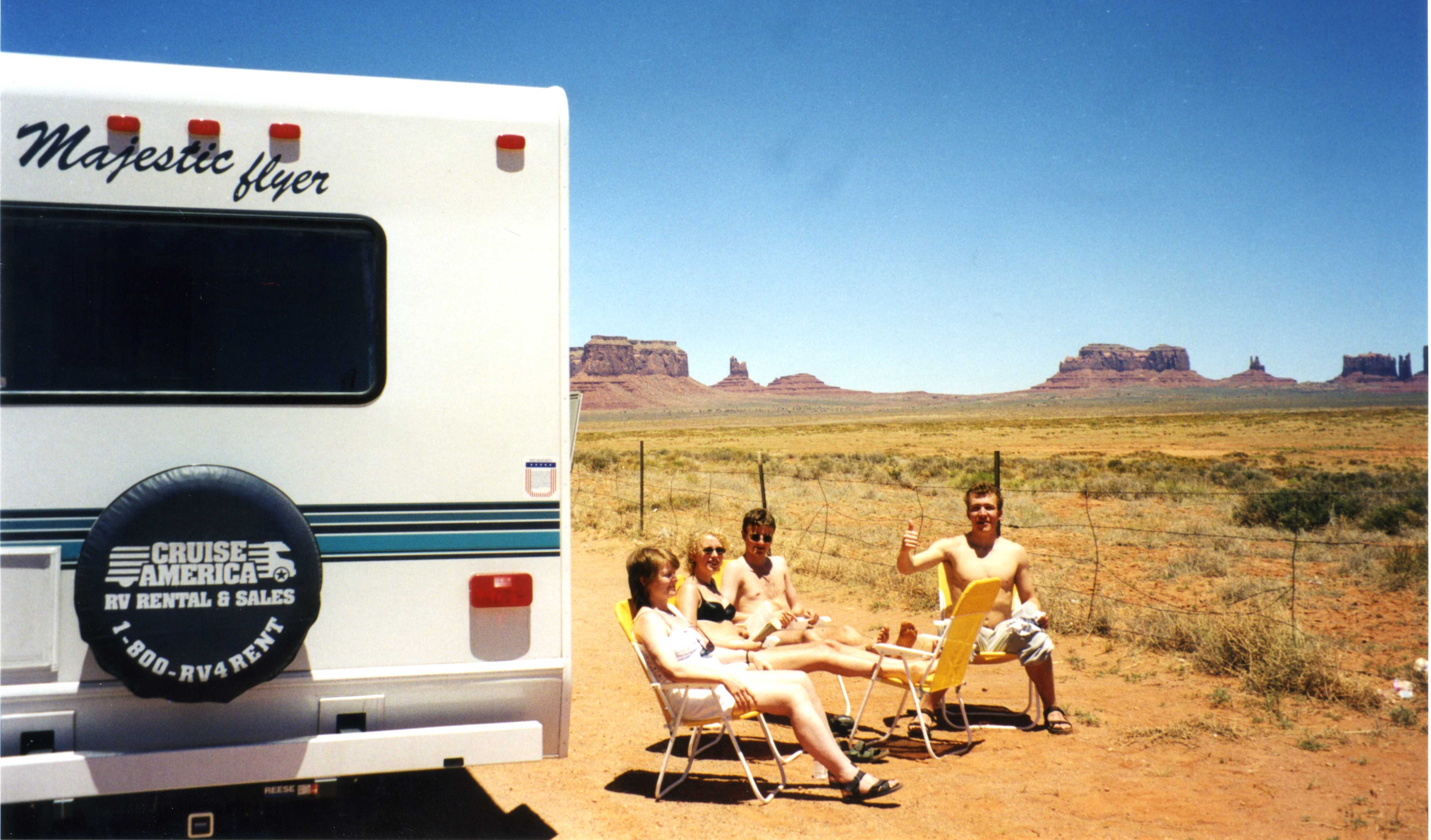 … including our son George taken several years ago in Monument Valley, Utah during your trip round the USA.
At first sight our itinerary was just as punishing as yours. Ours was: Washington DC, Chicago, San Francisco, Los Angeles. But we took a plane (ten hours late) from DC to Chicago and a train from Chicago to San Francisco. Within a few hours of getting into the RV we downsized our plans which had included Yosemite and restricted ourselves to taking five days to ride the Pacific Coast Highway from SF to LA. Even then Lesley complained that there was too much driving.
Having seen the above photo, the challenge was to take one of ourselves beside the RV at some memorable location. We caught a distant glimpse of the iconic "Hollywood" sign on the hillside …
| | |
| --- | --- |
| | just visible dead centre |
… but time did not permit us to find a suitable location for a photograph. (More of
Hollywood Boulevard
.)
So the best I can offer is
Point Sur
…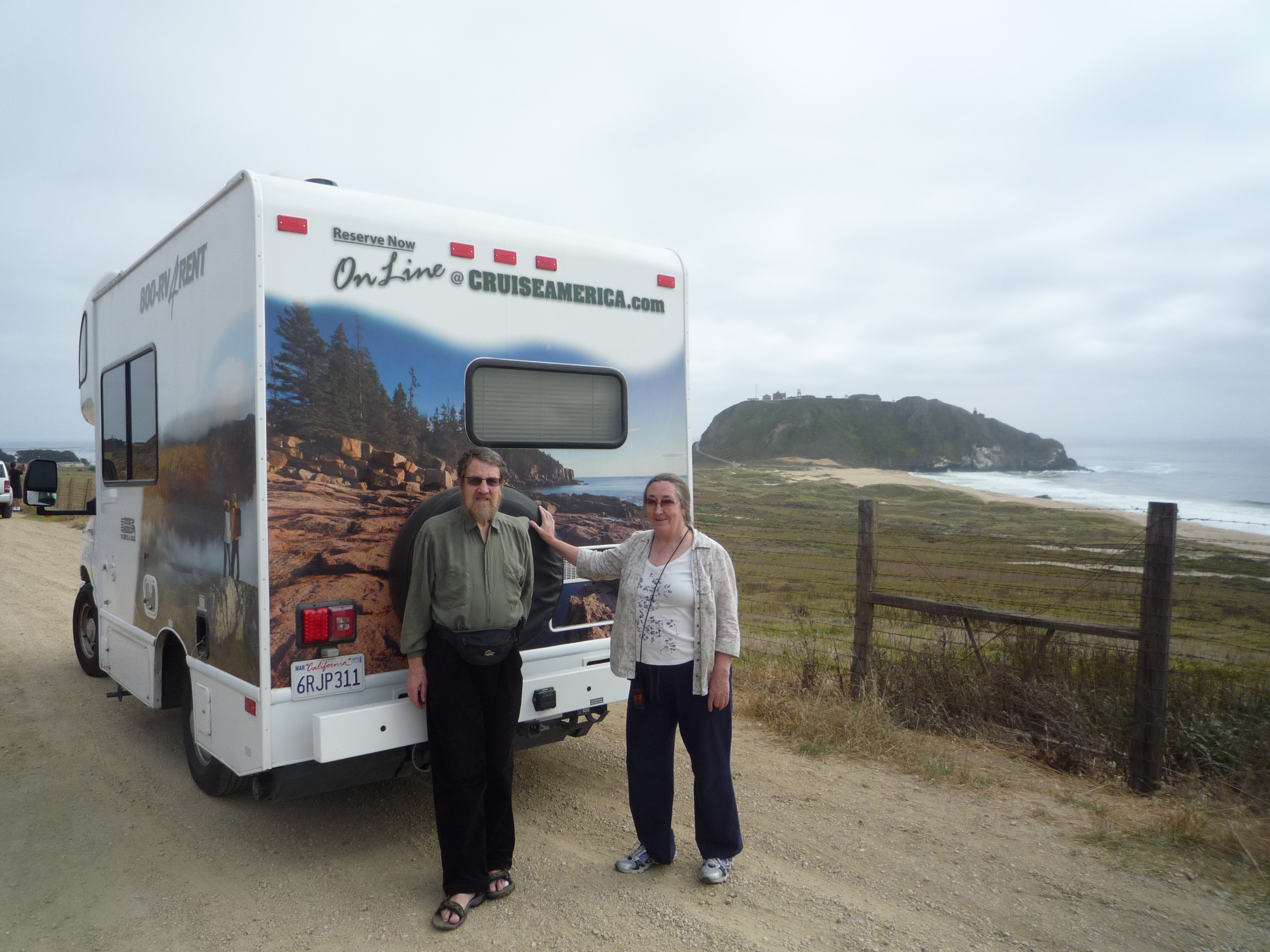 (More of
The Big Sur
.)
I thought of you on archeological digs when we visited this, which has got to be the messiest dig ever.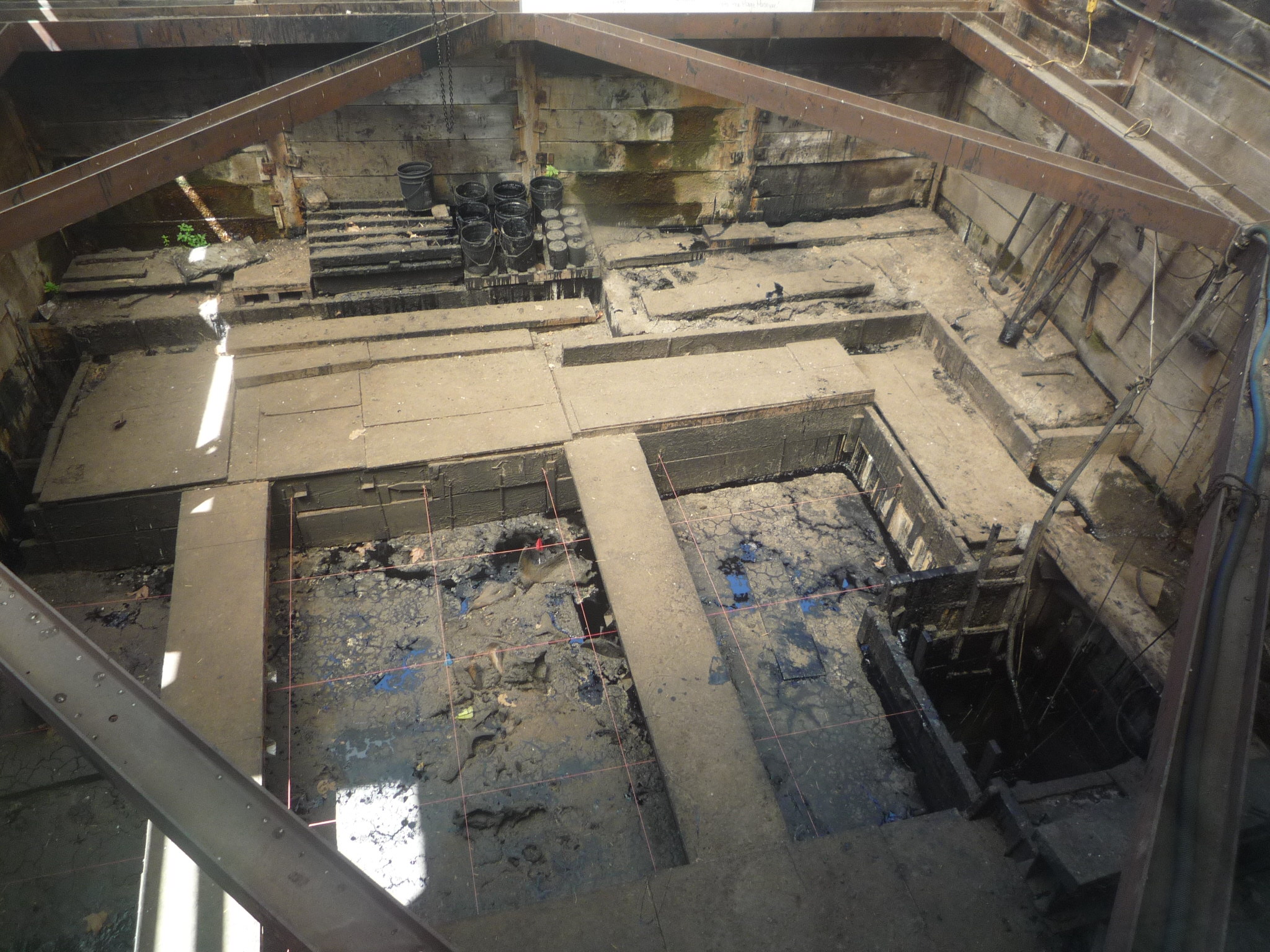 It is the La Brea Tar Pits in the middle of urban Los Angeles. Those glistening bits you can see are liquid tar. They are finding no artefacts but thousands of bones of animals who wandered into the pits and got stuck. (More of the tar pits.)
After the Tar Pits we drove into Beverly Hills to meet one of the few Haworths in Los Angeles - see the details.