RWH galleries on this site
|
all RWH holiday snaps
|
RWH home
---
Pembrokeshire and Ireland - 2014 June and July
Thumbnails. No border: thumbnail links to a 640 pixel image. Pink border: thumbnail links to bigger image. Blue border: left hand half of thumbnail links to bigger image; right hand half links to image description on the Wikimedia Commons.

---
Pembroke Dock → Rosslare Harbour
As we drove away from the ship, we noted how quiet the Irish roads were. then we reminded ourselves that it was 7 o'clock on a Sunday morning. In fact they never got very busy and we encountered no serious traffic queues throughout our visit.
---


Fuascailt translates as ransom, release or resolution.
We travelled to Ireland with four hours of rebel songs on CD. And within an hour of landing we found the first site to play one: "We are the Boys of Wexford".

Wexford County Council – "Fuascailt"

On 30 May 1798, United Irish Insurgent forces intercepted the reinforcements for the Wexford garrison near this place. The overwhelming of the troops resulted in the evacuation of Wexford by Crown forces. In this engagement Thomas Cloney, Colonel of the Bantry battalion of the United Irishmen commanded the Insurgent forces. Nearby in the Meadow lie some 80 men of the Royal Artillery and Meath Militia who were killed in the battle.

There is nothing surer than that Irish men of every denomination must stand or fall together. William Orr, 1797.

Unveiled by Mr. Hugh Byrne, Minister of State at the Department of the Marine and Natural Resources on 16 November 1998.

Chairman of Wexford County Council Leo Cartny
County Manager Seamus Dooley
Sculptor Eamonn O'Doherty
---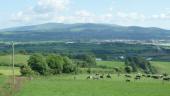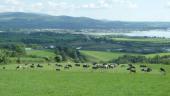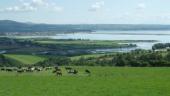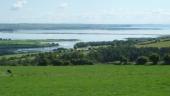 ---
$_COOKIE['vpt_dims']=×, $_COOKIE['pathome']=, $_COOKIE['em2px']=14 -
more
/
less
space for descriptions