Coal and Wine Tax Posts
These posts are to be found in a ring around London at about fifteen miles from the City of London.
They were erected under the London Coal and Wine Duties Continuance Act, 1861.



History
Details of the history, types, etc. of these posts are not given here because they are already well written up at:


Wonderful! Maps that mark the posts:
Abstracts of various original documents:
What's here
These pages provide:

Other photos
Other links
Public Monument and Sculpture Association
I was very flattered to be linked to by the BBC. This page still links to the "Beyond the Broadcast" page but the link is dead. Fortunately the Wayback Machine has kept this copy for me.
The Bourne Society covers the history of the area between Purley and Godstone. There are numerous Tax Posts in their area but their web site is virtually silent on the subject. However they have kindly agreed to let me reproduce here two extracts from their Bulletin:
I have told FreeFind to consider some other sites as being part of mine so they can be included in the searches.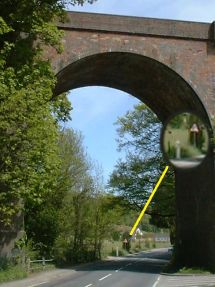 Photo policy
A collection consisting of nothing but full frontal photos of Tax Posts would be very boring. (Some will say that any collection of Tax Post photos is boring.) Anyway, wherever possible I like to include distracting foreground and background detail in my pictures.
My mother always accused me of making my subjects 'dots in the distance'. Thus this one in Woldingham Road - edited to show where the Post is. In the original the Tax Post is a full 4x20 pixels. Isn't that big enough?
If a photo caption disagrees with the description in the list then the latter should be taken as the correct version.
Author
Roger W. Haworth

RWH php file date: 2022 Sep 10  20:17:08